Brooklyn Ballet Bessie Nomination!
Brooklyn Ballet's design team of Avram Finkelstein, Kathy Morganroth, and Jenny Mui of YMX by Yellowman; Patricia Forelle; and Nicholas and Sayaka Vermeer, Olivia Barr, and William Ward of NYC Resistor were nominated for a  2014 NY Dance and Performance (Bessie) Award for Outstanding Visual design for "Vectors, Marys, and Snow". Click on the video above to see an excerpt of the nominated performance. 

Vectors, Marys, and Snow
Photos by Lucas Chilczuk
The 30th Annual Bessie Awards will take place on Monday, October 20, 2014 at 8:00 p. m. at the legendary Apollo Theater in New York City. Tickets go on sale August 4.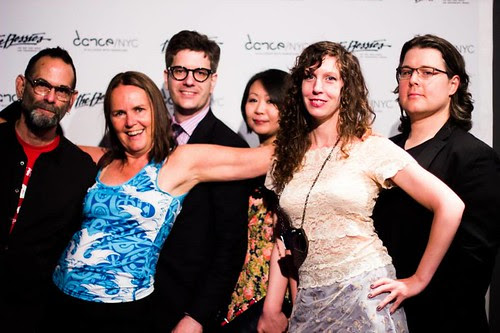 Bessie Dance Awards 2014 Press Conference
Photo by Anna Kuzmina/AK47
Brooklyn Ballet thanks the Bessie Committee for their recognition and congratulates the artists on this nomination!