Rehearsal Photos: Brooklyn Ballet's 10th Anniversary Season
Stravinsky's Suite Italienne in Rehearsal
This season, Brooklyn Ballet will perform a new mixed movement work to Stravinsky's "Suite Italienne" from the ballet Pulcinella. Lynn is using video of past creations to Pergolesi's original orchestral score to inspire this year's choreography.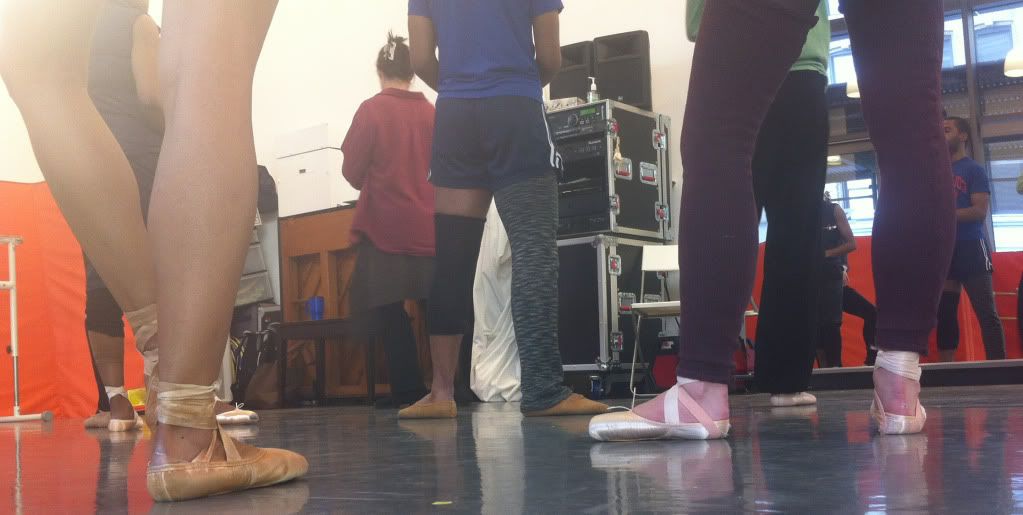 Brooklyn Ballet dancers crowd around a video of Lynn's past choreography.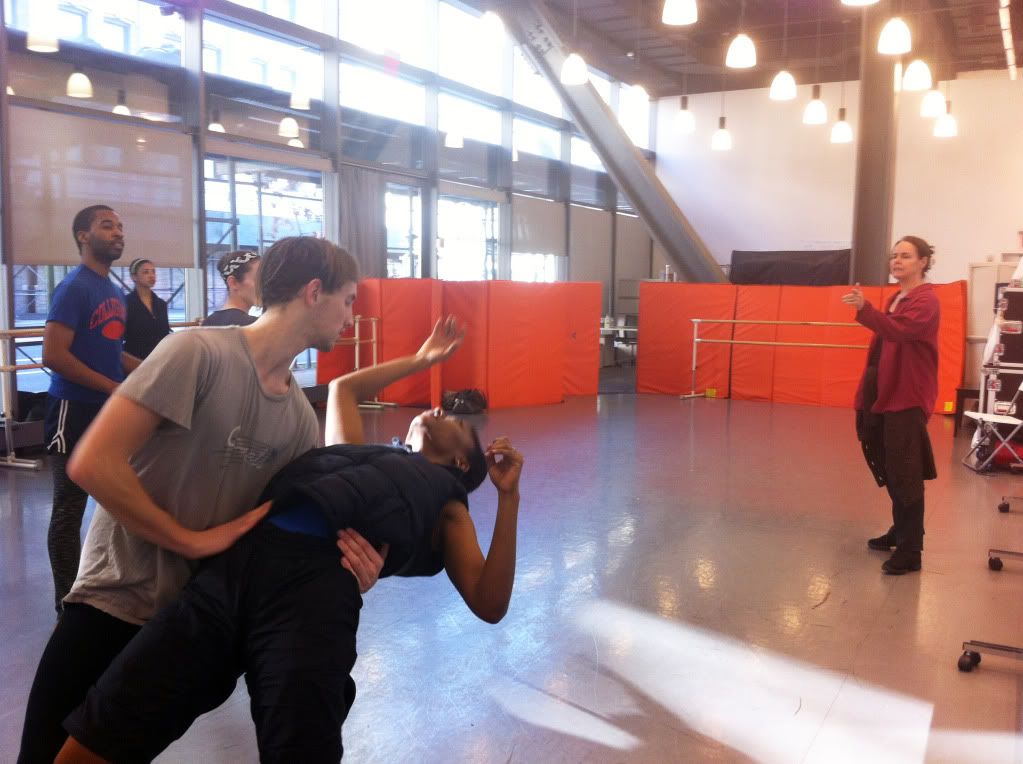 Lynn provides instruction about a duet in the piece.
Some of the ballet's later sections will include street dancers and African-based movement.
Keep checking our blog for more sneak peeks into Brooklyn Ballet's 10th Anniversary Season, beginning March 29. Tickets on sale soon.